How To Make A Full Lace Wig?
Nowadays, many women prefer to use wigs. These women prefer a better appearance without damaging their natural hair. In addition, they are also known as the daily necessities of most African American women and those suffering from hair loss, and even called "life-saving straws." Full lace wigs are currently one of the most popular wigs. If you want to know how to make it, then this is an article written specifically for you. Below we will introduce you how to make a full lace wig, and share some relevant tips and suggestions with you.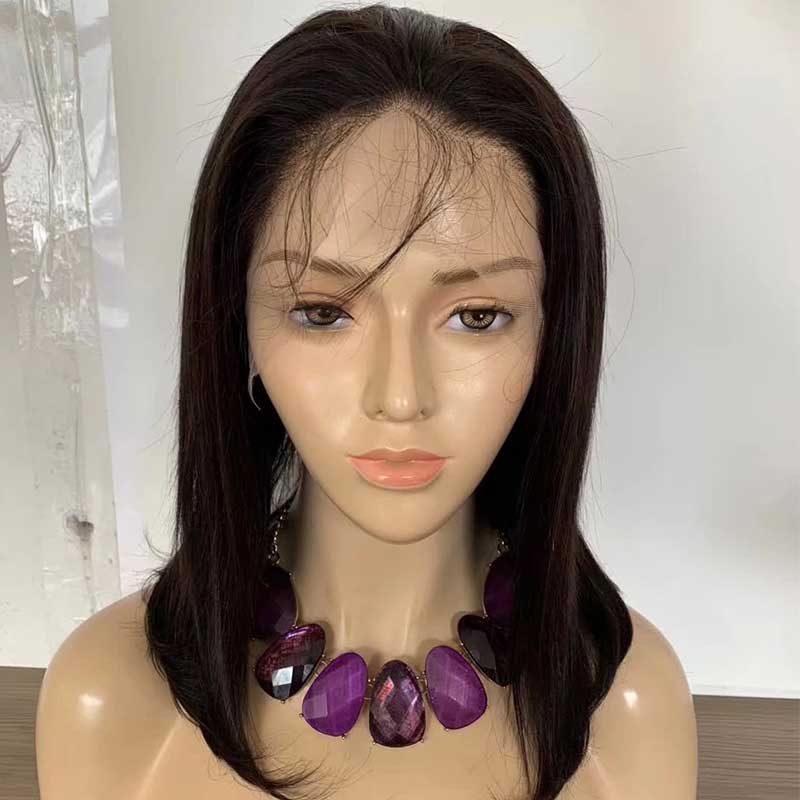 How to make a full lace wig?
step 1:
You need to put your hair on the wig holder. To ensure it is firmly fixed during use, place it on a stable table. Then put the wig cap on the wig head
Step 2:
Put on the prepared needle for sewing the wig, and then start to fix the hair into the lace cap. Start at the bottom and then reach the top. After sewing, you need to use a knot sealer to seal the knot.
Step 3:
The clip is connected to the wig along the side of the wig. The function of the hair clip is to make the wig more stable on natural hair.
Step 4
After completing all the processes, you can dye or style the wig according to your favorite method. Here is a small suggestion. If you want to dye colorful hair, you should dye your wig first before starting the wig making process.
Should you make a full lace wig at home by yourself?
Making a full lace wig DIY is laborious, because it is time-consuming, laborious and challenging. If you are unskilled or inexperienced, a lot of hair will be wasted in the process. If you want to become an excellent wig maker with good wig sewing skills, it really takes time.
Different from making lace front or closure with hair bundles, you can buy lace frontal or closure with hair bundles. These three hair products can be easily assembled into a wig. You can sew it yourself or ask the hair supplier to help after purchase. You can sew it into a full wig, but compared to a full lace wig, a full lace wig requires more hair. Therefore, if you want to buy a lot of full lace or lace frontal, lace closure and hair bundles, then you can buy from reputable hair wholesale factories.
However, if you know the correct techniques for sewing wigs and use the right materials and tools for sewing, then you can also choose to make your own wigs. Do-it-yourself wigs can also bring you many significant benefits, such as saving money and improving your own skills. If you want to start a hair business, you can decide whether to do it yourself or from a reputable supply based on your own ability and time Buy a wig from a dealer.
All in all
I hope that the article on how to make a full lace wig can be helpful to you. If you feel the content is swimming, don't forget to share it with your good friends.
If you are looking for a reputable wholesale wig supplier, please consider Meir Hair factory. We will provide you with any products and product information you want,
If you have any other questions about full lace wig, 360 full lace wig or any other type of human wig, please feel free to let us know.
Continue to follow Meir Hair's blog for more useful hair information and interesting blog!
Thank you for your time!